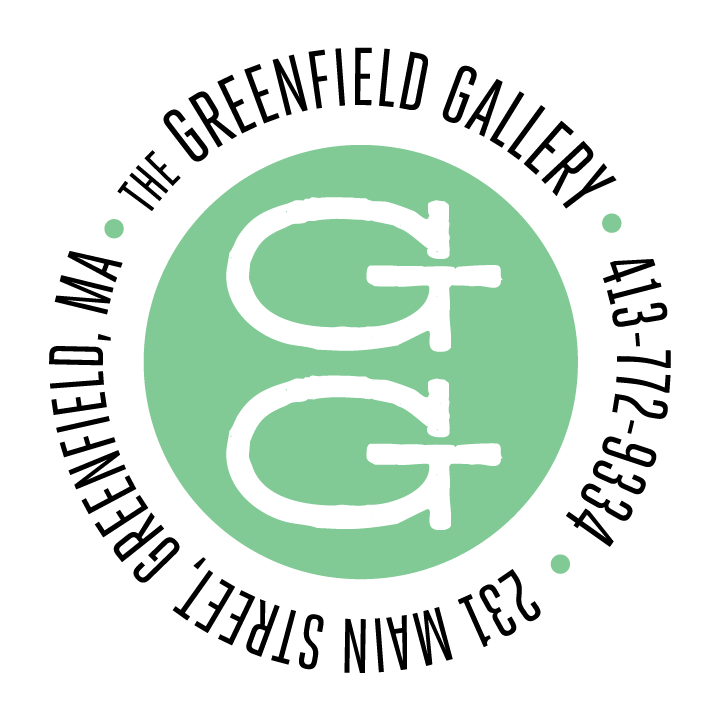 Dear Friends,
Our regular hours are Tuesday-Friday 10am-6pm, and Saturday 11am-4pm. We are monitoring the Covid situation on an ongoing basis, but at present, no appointment or special procedures are necessary, just wear your mask and come on by.  Thank you for your patience during this difficult time.

If you are hoping to pick up completed work we've called you about already, stop on by during regular hours, or for special arrangements, please call us at (413) 772-9334. If you are waiting to hear from us, we will call you when the piece is ready and we can make any necessary arrangements at that time.
In addition to being open for framing and art sales, we also have prepaid gift cards available, if you would like another option to support the gallery during this difficult time. They make great gifts and/or a great way to pay for your future framing and help the artists at The Greenfield Gallery. We can take your gift card order over the phone.
Love, The Greenfield Gallery.
Contact Us
+1 (413) 772 – 9334 (Voice/Text)
info@TheGreenfieldGallery.com
---